[vc_row css_animation="" row_type="row" use_row_as_full_screen_section="no" type="full_width" angled_section="no" text_align="left" background_image_as_pattern="without_pattern"][vc_column][vc_empty_space height="80px"][/vc_column][/vc_row][vc_row row_type="parallax" header_style="light" parallax_content_width="in_grid" in_content_menu="in_content_menu" content_menu_icon="" text_align="center" full_screen_section_height="no"][vc_column][vc_column_text el_id="About "]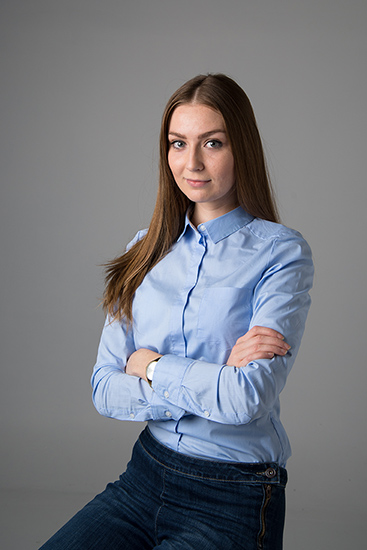 I am a travel photographer. Traveling the world to take a glimpse of the beauty of nature, people and cultures. I use reportage and documentary photography as a tool to capture emotions, moments, memories that bring people joy. I was born in Slovakia in 1991, currently living in Bratislava and traveling on and off to different countries of the world.
As my second profession, I work as Freelance Social Media Strategist and Online Marketing Manager. I graduated Mass Media Communication with focus on photography as a medium. I have traveled to 31 countries so far and the craziest thing I have ever done was to join on a bike tour around Balkan, SEA, and China.
Here I want to share my journey around the world through my pictures, words, and videos. If you are interested in alternative ways of traveling and need some help or you want to work with me do not hesitate to contact me.
Countries traveled
Austria, Azerbaijan, Bosnia and Herzegovina, Cambodia, China, Colombia, Croatia, Czech Republic, El Salvador, France, Georgia, Germany, Greece, Guatemala, Honduras, Italy, Indonesia, Marroco, Malaysia, Mexico, Montenegro, Nepal, Nicaragua, Panama, Poland, Portugal, Spain, Sri Lanka, Thailand, Turkey, United Kingdom.
[/vc_column_text][/vc_column][/vc_row][vc_row css_animation="" row_type="row" use_row_as_full_screen_section="no" type="grid" angled_section="no" text_align="left" background_image_as_pattern="without_pattern" z_index=""][vc_column][vc_empty_space height="80px"][vc_column_text]
CONTACT ME
[/vc_column_text]
[vc_empty_space height="42px"][vc_separator type="normal" color="#ffffff"][vc_column_text]
MY SKILLS
[/vc_column_text][vc_empty_space][vc_row_inner row_type="row" use_as_box="use_row_as_box" type="grid" text_align="left" css_animation="" el_id="My skills"][vc_column_inner width="1/4″][pie_chart title_tag="h3″ separator="no" percent="85″ active_color="#000000″ noactive_color="rgba(10,10,10,0.2)" text="I have been experienced in travel photography, document, portrait and commercial photography. " line_width="12″ title="PHOTOGRAPHY" title_color="#000000″ text_color="#0a0a0a" percentage_color="#000000″][vc_separator type="transparent" up="24″ down="0″][/vc_column_inner][vc_column_inner width="1/4″][pie_chart title_tag="h3″ separator="no" percent="90″ active_color="#000000″ noactive_color="rgba(38,38,38,0.2)" text="I am professional Social Media Manager with 6 years of experience." line_width="12″ title="SOCIAL MEDIA" title_color="#000000″ text_color="#0a0a0a" percentage_color="#000000″][vc_separator type="transparent" up="24″ down="0″][/vc_column_inner][vc_column_inner width="1/4″][pie_chart title_tag="h3″ separator="no" percent="75″ active_color="#000000″ noactive_color="rgba(0,0,0,0.2)" text="I am experienced Online Marketing Strategist and Executive for E-commerce." line_width="12″ title="MARKETING SPECIALIST" title_color="#000000″ text_color="#000000″ percentage_color="#000000″][vc_separator type="transparent" up="24″ down="0″][/vc_column_inner][vc_column_inner width="1/4″][pie_chart title_tag="h3″ separator="no" percent="50″ active_color="#000000″ noactive_color="rgba(0,0,0,0.2)" text="I am visual artist and graphic designer. Providing whole graphic corporate identity design." line_width="12″ title="GRAPHIC DESIGNER" title_color="#000000″ text_color="#000000″ percentage_color="#000000″][vc_separator type="transparent" up="24″ down="0″][/vc_column_inner][/vc_row_inner][vc_separator type="transparent" up="170″ down="0″][/vc_column][vc_column parallax="content-moving"][/vc_column][/vc_row][vc_row css_animation="" row_type="row" use_row_as_full_screen_section="no" type="full_width" angled_section="no" text_align="left" background_image_as_pattern="without_pattern"][vc_column][/vc_column][/vc_row]